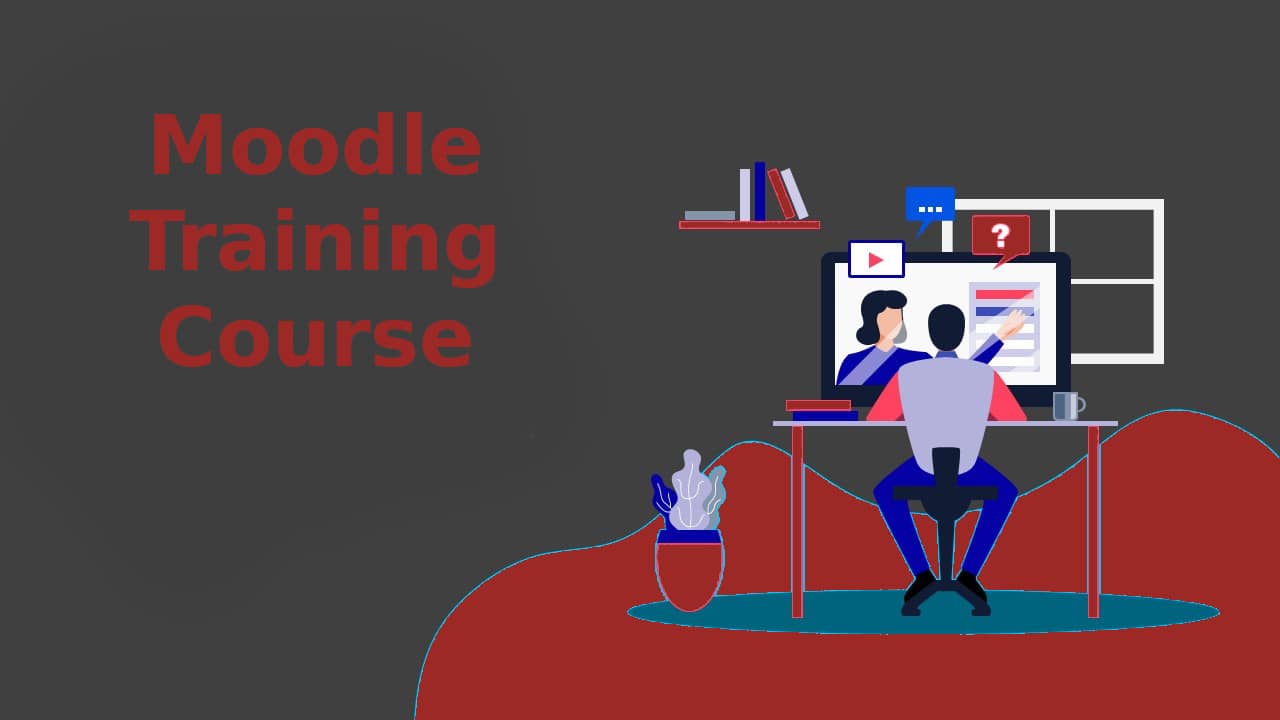 About Course
This Self-Paced Moodle Training Course is based on our practical 2-day Moodle Training Course which we conduct face-to-face and online.
The videos complement the manual 146-page graphical step-by-step manual. All the resources are made available to work through the exercises.
The videos are easy to follow with steps being repeated to ensure that you can follow without having to pause and rewind all the time. Our videos are training videos and not presentation videos where the presenter talks fast, moves their mouse fast, move from one screen to the other screen in a way that you cannot follow what is being presented. They give you little to no time to do what they did.
We will set up a domain for you with WordPress installed which you can use to implement the exercises.
If you want to receive a Certificate of Completion, then you must complete the course within three months of enrolment. The videos will always be available to you.
You can start the course whenever you are ready.
Show More
About the instructor
Course Curriculum
Module 1: Open Source Software
Module 3: The Moodle Interface
The Moodle Interface

Login & Logout of Moodle
Module 4: Adding Course Categories
Module 5: Adding Courses
Adding a New Course

Adding Topics
Module 6: Adding Users
About Users

Assign a User As a Teacher to a Course

About the Import CSV File

Importing Users
Module 7: Adding a Folder Resource
Adding a Folder Resource By Creating Folders

Adding a Folder Resource By Uploading a Zipped File
Module 8: Adding a File Resource
Module 9: Adding a Page Resource
Adding a Page Resource

Adding a Video To a Page Resource

Adding An Image To a Page Resource
Module 10: Adding a URL Resource
Module 11: Adding a Book Resource
Module 12: Adding An Assignment Activity
Adding An Assignment Activity

Marking Assignments
Module 13: Adding a Lesson Activity
About Lesson Actvities

Adding a Lesson Activity

Adding Content Pages

Adding Question Pages

Test The Lesson
Module 14: Adding a Quiz Activity
Adding a Quiz

Creating a Multiple Choice Question Type

Creating a True/False Question Type

Creating a Matching Question Type

Creating a Short Answer Question Type

Test the Quiz
Module 15: Adding a Chat Activity
Adding a Chat Activity

Chat Demo
Module 16: Adding a Forum Activity
Adding a Forum

Adding Discussion Topics

Students Commenting on Topics
Module 17: Adding a Choice Activity
Module 18: Adding a Feedback Activity
Adding a Feedback Activity
Module 19: Using Activity Completion For Progress Tracking
About Activity Completion

Resource Completion Options

Lesson Activity Completion Options

Assignment Activity Completion Options

Activity Completion Reports
Module 20: Using Course Completion For Progress Tracking
Using Course Completion For Progress Tracking
Module 21: Gradebook & Grader Report
Setting Up the Gradebook

About the Grader Report

Importing Grades

Changing Grade Decimals

Creating Grade Letters

Configuring Grade Totals To Show Letters & Percentages
Module 22: Backing Up a Course
Bonus Module: Installing Moodle in a Subfolder
Moodle Installation Requirements

Installing Moodle In a Subfolder
Bonus Module: Adding a Custom Certificate
About the Custom Certificate

Downloading the Certificate Plugin

Installing the Certificate Plugin

Creating a Certificate Template

Adding a Certificate Section

Adding a Custom Certificate Activity

Loading a Custom Certificate

Viewing Student Certificate Status

Student Accessing Issued Certificate

Teacher Viewing Issued Certificates
Student Ratings & Reviews
Really informative and interesting
The Self Paced Moodle Training is value for money. I went from being a complete novice to being able to set up my own online courses using Moodle. The videos are easy to understand and follow. I would give the course a rating of 9/10