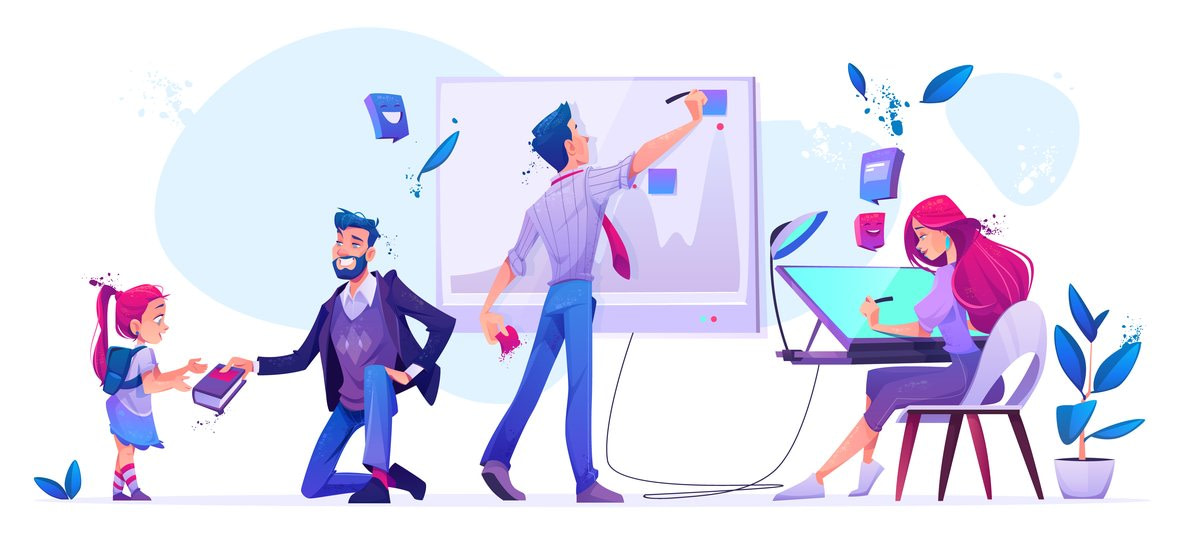 Online GIMP Training Course Overview
Course Objective
The objective of the GIMP training course is to equip individuals with knowledge and skills to use GIMP for photo retouching, image composition, image authoring, and animation amongst others.
About GIMP
GIMP (https://gimp.org) is the free and open source equivalent to Photoshop and is made up of tools that are very similar to Photoshop. GIMP is a very popular open source image editor for Mac, Windows, and Linux and there are a good many professional designers who use it as their first choice. We will be using the Windows or MAC version on the course.
Don't be put off by the word 'free'.  This is a case where 'free' definitely doesn't mean low quality.
GIMP supports layers and channels, has an advanced gradients function, includes paths and quick masks. There are rotation and transformation tools, as well as tools for scaling, cropping, resizing, file format conversion, and more.
You will receive the software on the course.
Click here to video an introductory video on GIMP
GIMP Video Tutorials
The videos below were produced by the trainer for the participants who attended the GIMP training course. More videos are being produced. The beauty of the course is the fact that the participants can ask questions or how to perform certain tasks in GIMP. In turn, the trainer will not only answer them but produce a video in certain instances for the benefit of participants. Send us an e-mail if you want the actual images.
How to add windows when they disappear
https://www.youtube.com/watch?v=mwpR6TyRIm0

Gold coin reflection
https://www.youtube.com/watch?v=ThqWkrL-Ohw

Creating a speech bubble
https://www.youtube.com/watch?v=piXW2KEL6Dg

GIMP box move shadow to a separate layer
https://www.youtube.com/watch?v=k54KaNVeMN8

Adding graffiti to a wall
https://youtu.be/lqcnUk5MVus
Course Prerequisites
The only prerequisite is that you must be computer literate.
You are required to bring a laptop/Mac or iMac to the course. If you do not have access to a laptop, then we can hire one to you. You should have Windows 7/8/10 installed.
GIMP Training Course Outline
Below are the topics to be covered.
Module 1: Imaging Concepts
Module 2: Graphic Formats
Module 3: Colour Concepts
Module 4: Capturing Images
Module 5: Creating Images
Module 6: Layout Settings
Module 7: Enhance Productivity
Module 8: Selecting Techniques
Module 9: Image Manipulation
Module 10: Layers
Module 11: Working With Text
Module 12: Effects And Filters
Module 13: Drawing Tools
Module 14: Painting Tools
Module 15: Preparing Outputs
Course Dates
Online Course Training Requirements
It is challenging to follow online training and perform the steps utilising one screen. Splitting your screen vertically or horizontally is one approach.
Below are some suggestions on following the online training using a second device.
You can use two computers. You will watch the online training on one computer and perform the steps on the other computer.
or
You can connect a monitor or a television set to your computer. You will watch the online training on the monitor or television screen and perform the steps on your computer. The newer television sets can take VGA and/or HDMI cables.
or
You can use an iPad or a smartphone. You will watch the online training on the iPad or smartphone and perform the steps on your computer.
You must test your setup in advance of the training.
You are required to have a laptop, Mac or PC
You require at least an LTE/4G connection and 1GB of bandwidth for a 5-hour session.
The use of a headset is recommended to block out unwanted noise and distractions.
Read how we conduct our Instructor-Led Online Training Courses
Training Options
The Online GIMP Training Course can also be conducted one-on-one or for a group either online or face-to-face at the client's venue or the venue we utilise for our training.
Conducting face-to-face training in other provinces, except for the Western Cape, will be dependent on the number of participants. Our standard or special discounts do not apply to one-on-one training.
Course Registration
Registration for this course is open.
Click Here to Register Online